The Junior program builds the perfect foundation for future development. It is designed to provide children with an outstanding technical base and a launch pad for future development, all whilst having the maximum amount of fun.
ANZ HOT SHOTS
ANZ Hot Shots is a fun, challenging program using modified equipment making the learning process easier and more rewarding for children. The program develops a child's fundamental motor skills, hand eye co-ordination, blance, movement and confidence. The use of modified equipment including racquets, nets and lower compression balls accelerates improvement and the child's enjoyment of the game. Slower ballas allow the children to develop the correct technique as the balls bounce lower allowing them to make consistent contact at the appropriate height for your ability. The ANZ Hot Shots program involves 3 developmental stages: Children progress through the 3 developmental stages as their ability improves, at each stage ball compression, and court sizes increase in line with the child's development. The aim is to improve a player's skill, lay the foundations for future development and prepare them to play on a full size court with a full compression ball.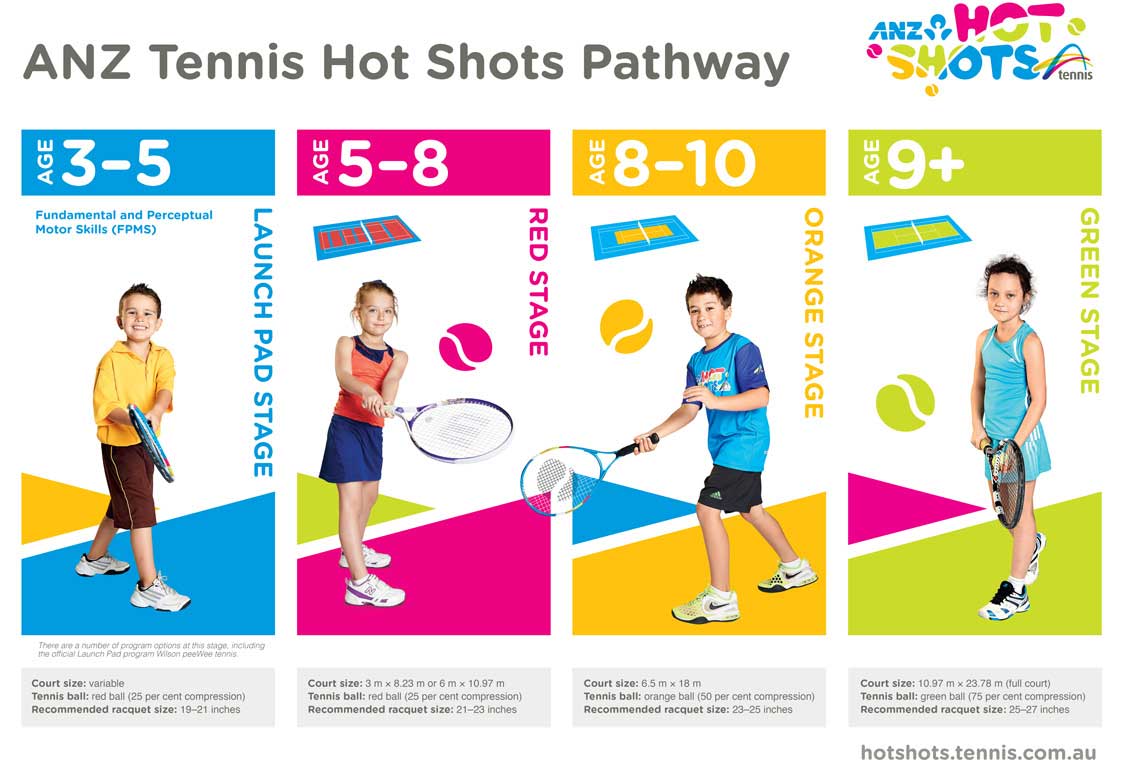 JUNIOR DEVELOPMENT
The Junior Development program is for children aged 10 years and above progressing from Hot Shots or new to the game. It is ideal for those entering competition play and playing lower level tournaments.
GROUPS
Designed to establish the correct foundations for continual and accelerated development. Focuses on technical development, footwork/movement, tactical awareness, emotional wellbeing, sportsmanship and etiquette. It aims to give players the confidence to play and enjoy the game in an energetic environment.
SQUADS
For competition players and those with limited tournament experience looking to take their game to the next level. Ideal for those progressing from Hot Shots and Groups, as well as prepareing players to progress to the High Performance Program Includes:
Drills

Matchplay

Tactical awareness and mental training

Tennis etiquette and sportsmanship